Image courtesy of Pinterest
I'm calling it...the skirt over pants trend is coming and its HOT! Wear it with your favourite skinny jeans, heels, and a gorgeous top with fabulous accessories and you will definitely be the leader of the fashion pack!
Take it a step further and dare to wear a semi ball gown or flowing maxi skirt over your cropped skinny or cigarette pants and skinny jeans. A flowing maxi dress with a flash of printed leggings is very
Camilla
...as per her signature style.
Much like the skort of a few years back, this could be the start of the "scant" which in my opinion doesn't sound nearly as chic as the gorgeous trend...
Can you come up with a more glamorous name for this trend??? Will you dare to wear this? Emma Watson did it a few years back and it was simply stunning...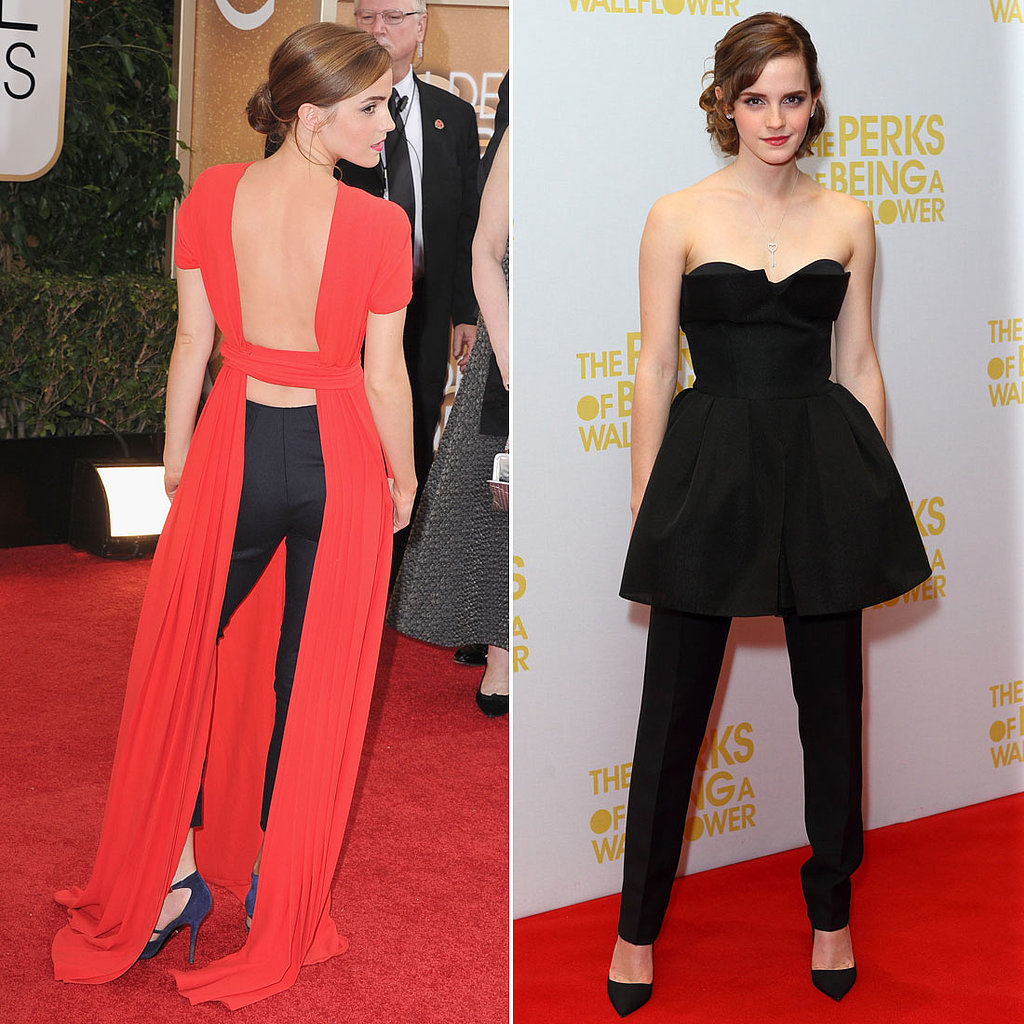 Image courtesy of Pinterest